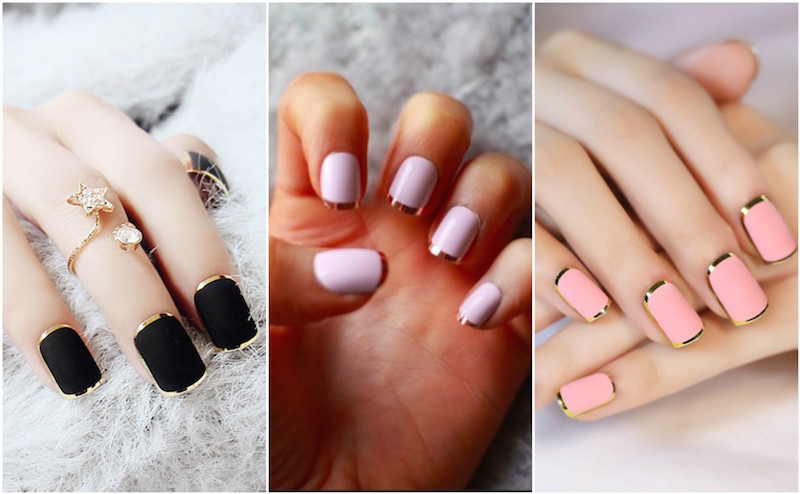 One of the hottest ways to wear a manicure is with a metallic tip. This look is just a stripe of metallic nail polish right around where the nail would naturally turn white under the polish. It's a highly versatile look that pairs great with high shimmer bases, matte bases and everything in between. Below are several ways to wear this eye-grabbing trend.
Metallic strip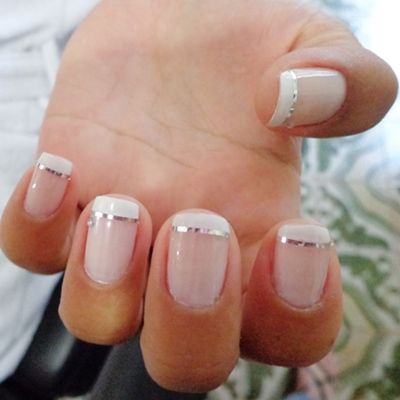 One extra creative look with metallic nails is to have a natural, glossy manicure with the whites of the nails showing. On the line between the whites and the rest of the nail, there's a thin stripe of silver.
Gold tips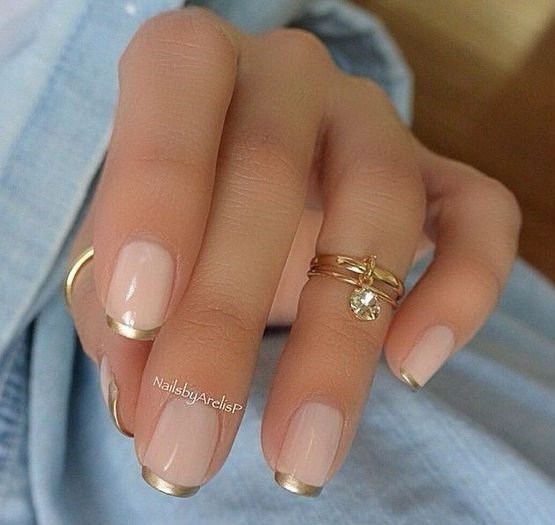 A classy look for a gold tip is to pair it with a natural tan nude shade. It draws the eye to the metallic tips.
Silver tips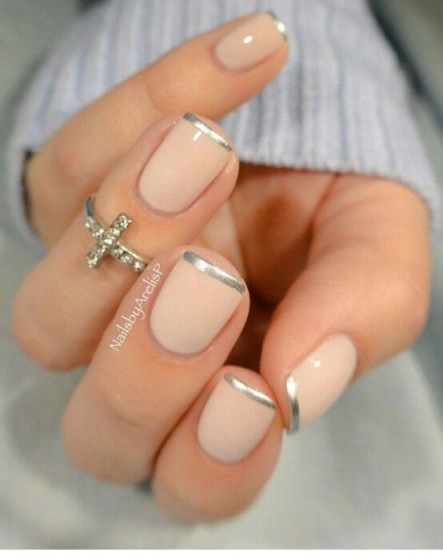 This is a similar look as the style above, but it uses silver metallic tips. It's a good alternative if you prefer silver jewelry, as the two would match well.
Silver tips and stripes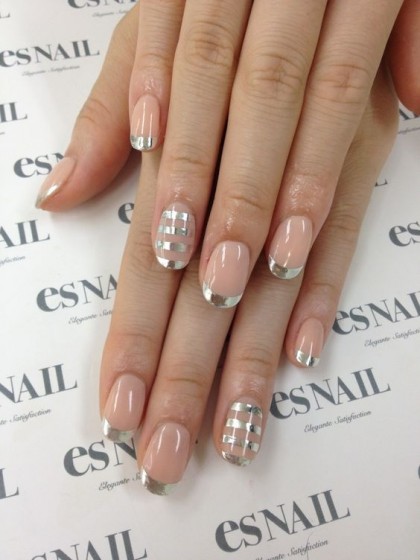 A great idea for a cohesive look is highly reflective silver tips with an accent nail that has horizontal vertical stripes in the same reflective silver. The base of the nail in this look is also a nude shade.
Gold with glossy base
Another way to wear gold tips is to combine them with a base polish that has a glossy finish. Gold looks especially alluring with a deep red.
Chrome with matte base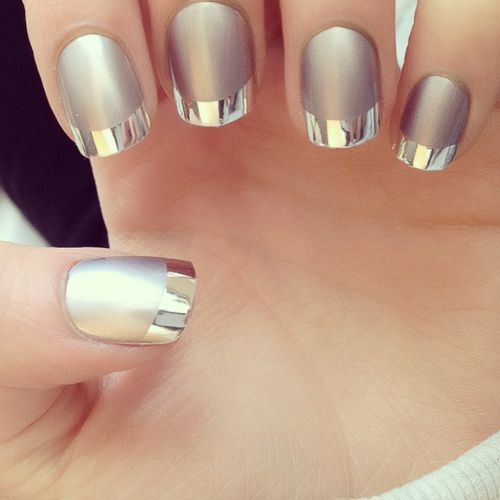 Another idea is to combine a silvery chrome tip with a matte gray as a base. It makes the metallic tip pop all the more.
Metallic ombre tapered nail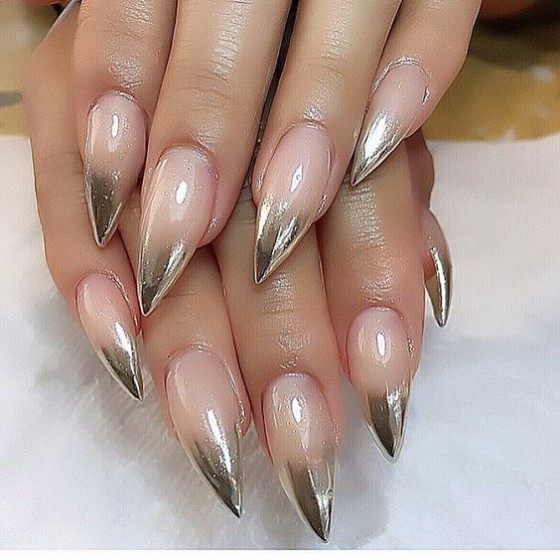 For a striking fashion statement, a tapered tip nail with a metallic tip starting at where the nail goes past the finger is an eye grabber. The metallic tips start gradually, creating an ombre look.
Gold tip with pink base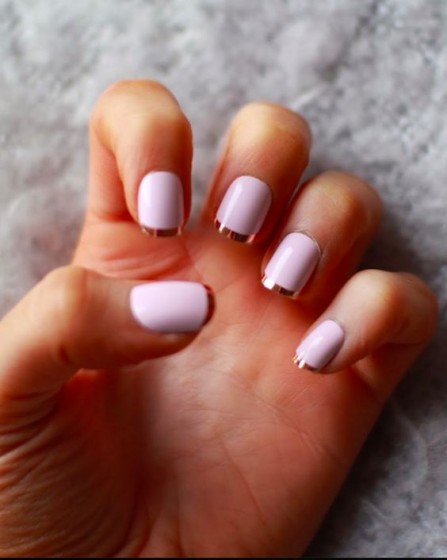 Another idea is to combine gold with another brilliant color as the base. In this case, gold and pink work surprisingly well together. They complement each other's warmth.
Doubled-ended gold tip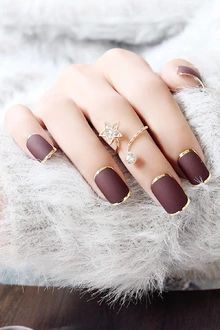 Another idea is to have a thin gold tip with another thin line of gold at the base of the nail by the nail bed. This pairs well with a matte base to make the thin gold strips pop.
Gold tip with glitter accent nail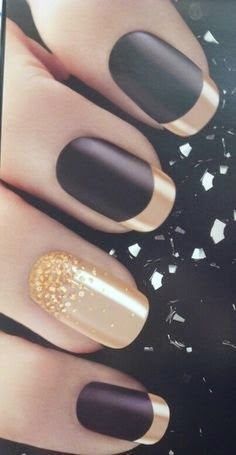 For a real alluring look, combine metallic tips with one glitter accent nail matching the shade of the tips. This is another one of those looks that creates a cohesive feel across the whole hand.
Michelle Lovrine Honeyager is a freelance writer living in Southeastern Wisconsin. You can find out more about her at https://www.clippings.me/michellelovrine.
Related posts
Follow us on Instagram
Instagram did not return a 200.