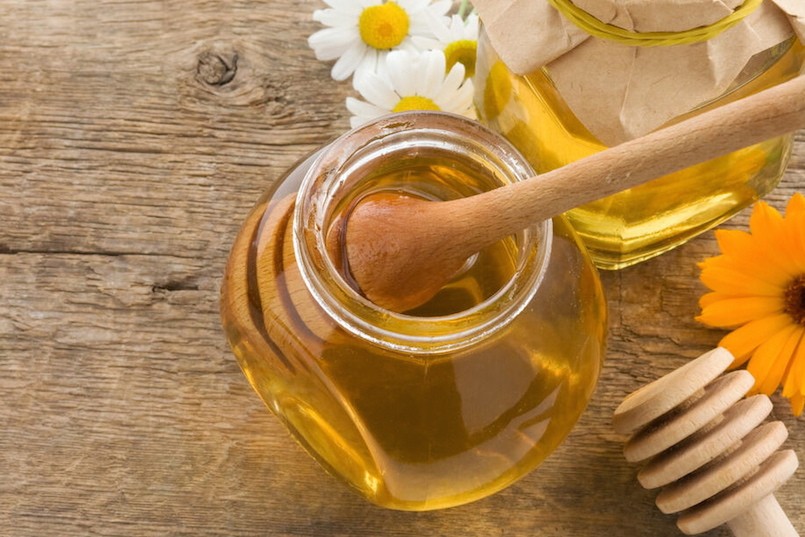 Summer weather leaves us feeling sun-kissed, young, and energized. Surprisingly, it does just the opposite. The harsh sun and hot temperatures dull our skin, and when left unprotected, spur premature aging. This doesn't mean we should stay inside and hide from the sunshine—we still need vitamin D! It is just crucial that we take preventative measures by applying plenty of sunscreen, while also taking care of our skin directly after sun exposure. This quick, 2-ingredient face mask will brighten skin while bringing much-needed moisture. The yogurt, which contains lactic acid, exfoliates dead skin cells leaving your skin with a fresh complexion. Honey naturally hydrates your skin and is packed with antioxidants to help prevent early aging.
Here's how to make the DIY Skin Brightener.
Ingredients
1 tbsp plain yogurt
1 tsp honey
Directions
Mix the yogurt and honey in a bowl until combined.
Apply the mask to your face evenly.
Leave on for 7 minutes before rinsing completely.
Kate Wilke is a 200-RYT yoga instructor, meditation teacher, and Integrative Nutrition Health Coach. She teaches and works with clients in Nashville, TN. She believes in self-care in the form of colorful, healthy cooking, daily walks with her dog, and a glass of red wine. Follow her on Instagram — @meditatekate
Related posts
Follow us on Instagram
Instagram did not return a 200.