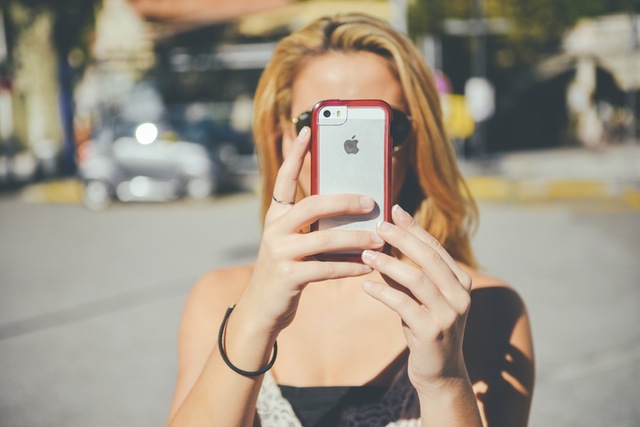 For those of you out there who see others rising to fame on social media and are wondering if you could be the next face that becomes instafamous, here are a few beauty tips to help you out. While you may have your look figured out, looking just right for photographs can be a different story. So, here are seven quick and easy hacks to keep in mind when working toward social media super stardom.
Carry tweezers always
They come in handy for everything from reapplying a false lash to keeping the eyebrows in check (because it always seems like there's one hair you miss!) Best of all, they are small and easy to keep on hand. Throw some in your purse so that you'll never be caught with a stray hair.
Eliminate dark circles
Dark circles make us look tired and old. That's not a great combination. Luckily, there are tons of tricks to keep your circles under control—even after a long night out on the town. In addition to the classic cucumber eye patches, here are a few more remedies you can apply to the under eye area that you may never have heard of:
Juice of a raw potato
Juice of a raw potato and the juice of a cucumber, mixed with a dab of coconut oil.
Tomato paste (homemade, nothing out of a can)
 Mint leaves
Ice pack
Rose water
Green tea
Also, drink lots of water and get some beauty sleep!
Try them all and see which works the best for you!
Use a Big Brush for a Natural Glow
When the face has just the right highlight, the photographs and videos can be absolutely ethereal and angelic. It's also not incredibly difficult to do. Use a large, fluffy brush to apply bronzer for an even and naturally glowing look.
Exfoliate and Moisturize Your Lips
Use a lip primer, a gentle lip scrub and some chapstick or lip balm to keep your lips looking sexy and smooth, so you can be ready for your close up. You definitely don't want peeling dry lips to show through in your pictures.
Use Contouring
Are you amazed at how some models on Instagram have amazing bone structure with cheek bones that really stand out. You can too! When applying your makeup, the best of the best on Instagram use contouring to help highlight their bone structure and draw attention to their favorite features. With the right camera angle, this can give you just the look you are going for.
Seal your lipstick
Put on your lipstick and hold a tissue over your lips. Dust translucent powder lightly over the tissue. This will set your lips in a very light and sexy way which will last throughout your day.
Take Selfies In Natural Light
Natural light is best for selfies. Once you're all set with your makeup and hair done, go outside to take your photos, or stand in front of a window where natural light is coming through. This will give you the best final result.
There you have seven tips to help you look picture perfect so you can join the others who have become instafamous! Make sure your makeup is on point, your lips and skin are fresh and moist and your eyes look perky. Then, get outside for a selfie session to show off your look and style.
Jessica Walrack is a gal from California who loves to write. She has been freelance writing for 4 years while traveling the world. Jessica specializes in travel, fashion. health, and all things beauty-related.
Related posts
Follow us on Instagram
Instagram did not return a 200.