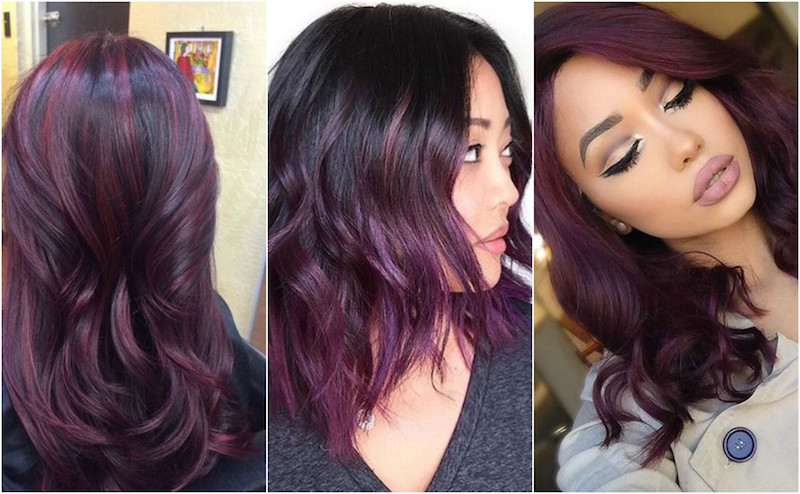 Looking for a deeper, darker hair color this winter? Maybe this is finally your season to experiment with plum hair. This shade has several advantages. It's easy to layer over dark hair, just about every dye brand has a plum/dark red/wine shade, and it can be worn in different shades varying from subtle to wild.
The hardest part of this look is choosing which shade you'd like to wear. Looks for plum hair cover just some of the following ideas.
Deep Burgundy Red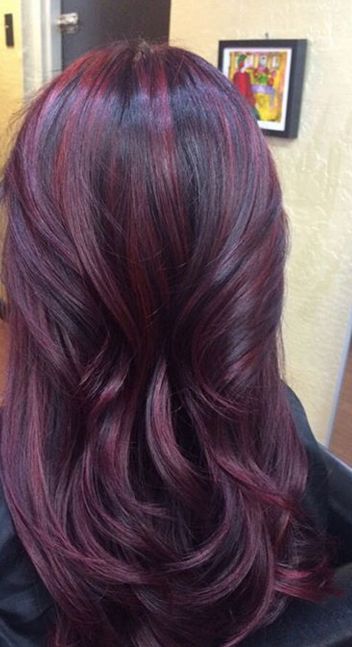 This is a plum tone that verges on a cool, dark auburn. It's a red with violet or wine tones to it.
Dark, almost black, plum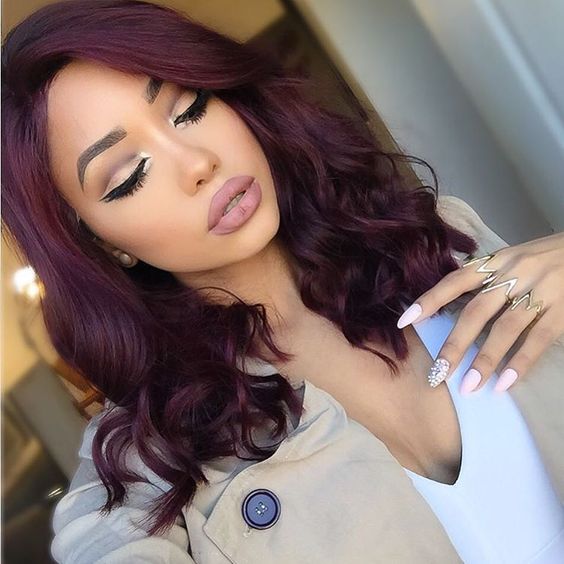 Pretty self-explanatory. True to the fruit, this plum shade is so dark it looks black under low lighting.
Vibrant dark purple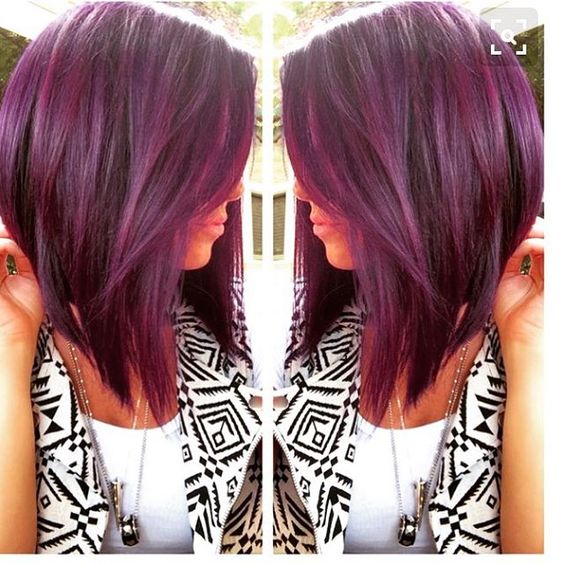 If you want this look to verge on a statement trend, go with dark purple plum shades.
Dark plum brown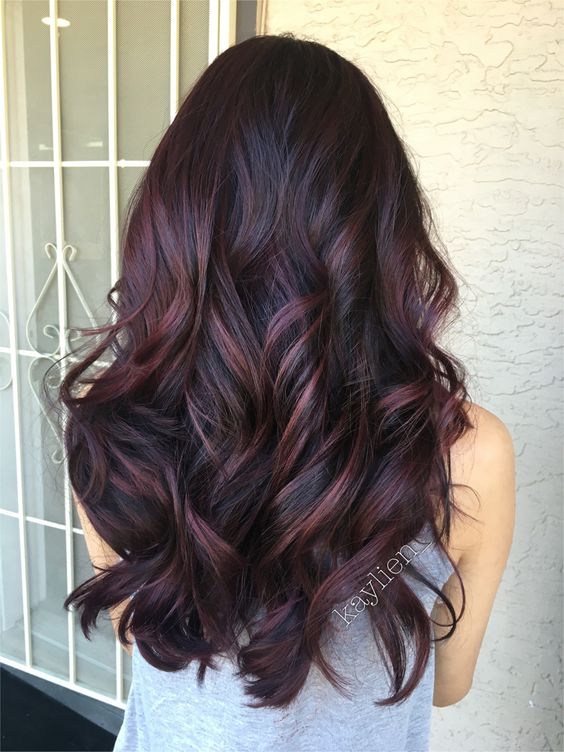 Here violet tones are worked into dark brown hair, typically as subtle highlighting. It's the subtlest of the plum looks.
Highlights of dark red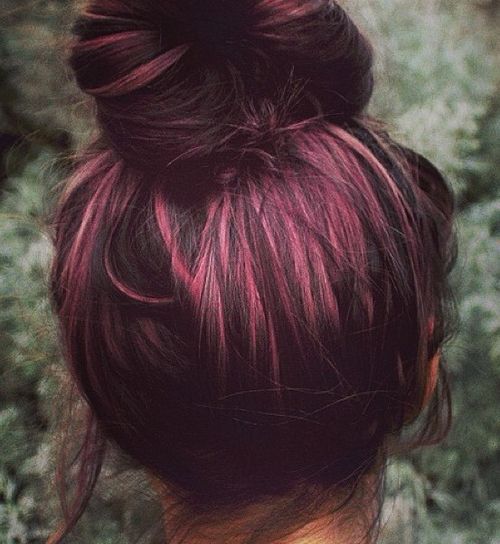 This look has a dark base and has highlights of the deepest auburn throughout.
Ombre plum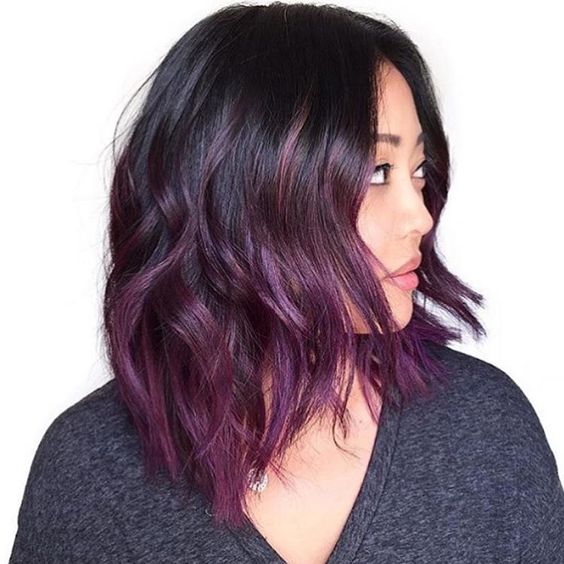 Another look is to go a deep plum purple at just the lengths. It looks especially stunning with natural dark hair.
If you'd like to try this look, you have several options for getting it. You could go to a salon, of course, or try drugstore dyes like:
Your options are just about endless here. This shade gets called everything from red to burgundy to violet to purple, so you'll just have to eyeball the swatches for a plum shade.
If you don't want to make the plunge permanently, another option is to try a dark purple semi-permanent fashion color, like Manic Panic's Violet Night.
If you do go the permanent dye route, this is technically a red shade, and will fade out as quickly as it gets the chance. As always with keeping hair color fresh, use a good, color-preserving shampoo and conditioner, don't wash hair in hot water, keep hair protected from the sun, and avoid letting chlorine from swimming pools come into direct contact with your hair.
If you really want to be on the safe side, there are shampoos and conditioners specifically made to preserve plum hair, like Quantum's Perfect Plums.
Michelle Lovrine Honeyager is a freelance writer living in Southeastern Wisconsin. You can find out more about her at https://www.clippings.me/michellelovrine.
Related posts
Follow us on Instagram
Instagram did not return a 200.