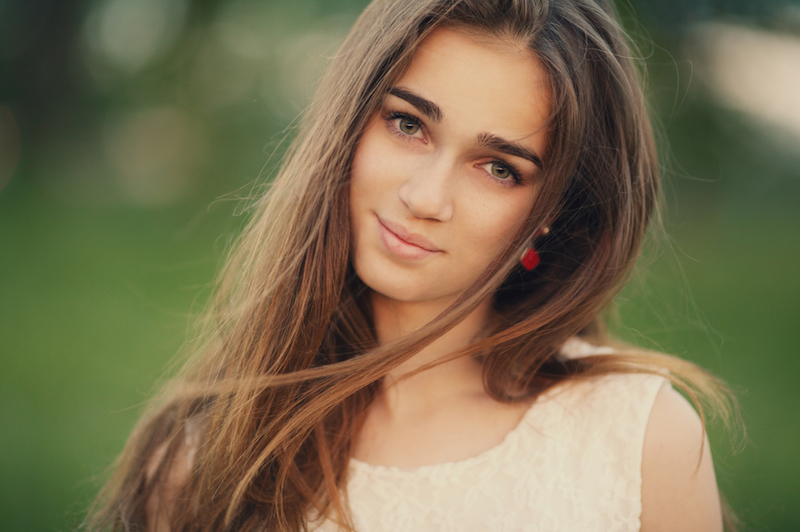 It's nice to know there's always some concealer and foundation to reach for when your skin isn't exactly behaving, but wouldn't it be nice to simply look good without makeup? If your skin is in general disrepair, sometimes it feels like all the makeup in the world isn't enough to get a flawless appearance. It's hard to hide bumps and makeup doesn't spread well over dry, flaking skin.
As great as your concealer stick can be, it's an even better feeling to know you can leave the house without needing tons of makeup, if any. So below are several things you can do to help your skin, so you can look good without makeup.
Never Skimp On The Face Cleansing
Forgetting to cleanse is going to be your biggest culprit for problem skin. It's just so easy to figure that you can skip it "just this once" when you're tired at night or running late in the morning. Resist the urge.
Try A Weekly Exfoliation
An easy way to give your skin a new glow is to exfoliate once per week. It's really all you need, since it is possible to over-exfoliate.
Leave Your Face Alone
If you have troubled skin, you may know the pain of unconsciously resting your hand on part of your face and then realizing you have a breakout there a while later. It'd be nice if skin wasn't so finicky, but such is life. So don't touch your face outside of skincare and applying makeup.
Cut The Stress
It's no secret that stress can cause everything from premature aging to acne flare-ups. We can't always control the stress in our lives, but we can try to mitigate how our bodies respond to it. Try relaxing activities like meditation, Tai Chi or "animal therapy" (i.e., hugging a pet).
Change Your Pillowcases Often
This one will just feel goofy. But it's SO easy to forget to change a pillowcase, and meanwhile that fabric is stewing an oily germ factory that receives the worst from your skin all night and returns it with interest.
Drink Plenty Of Water
Yeah, yeah, we've all heard it. But seriously, drink plenty of water. That hydration will result in fuller skin that evens out fine lines, and possibly a better complexion since you're flushing more toxins out of your body. You don't necessarily have to guzzle down cup after cup of water like you're dying of thirst, but just make sure to drink pure water when you're thirsty.
Moisturize Skin
If you're prone to oily skin, you may be tempted to skip this. However, moisturized skin tends to overproduce oil because it's dry.
Consider Serums
If you've looked at facial serums lately, you'll know there are tons of them for every use. And many combine uses, like anti-aging and increased hydration.
The Great Toner Debate
Depending on whom you talk to, you either need toner or you really don't. Usually applied between a cleanser and moisturizer, toner's been advertised to get rid of any remaining traces of the cleanser, shrink pores, remove further dirt and oil and generally prep skin for products that absorb into the skin like moisturizer. Many quality toners also moisturize, balance the skin's pH, soothe skin, provide antioxidants, smooth skin and further help pores stay unclogged. Our recommendation? Toner can't hurt.
Get A Good Night's Rest
Again, this one is totally in the nagging mom category, but it's a mantra because it's true. You'll reduce dark areas under the eyes that lead to needing tons of concealer.
Michelle Lovrine Honeyager is a freelance writer living in Southeastern Wisconsin. You can find out more about her at https://www.clippings.me/michellelovrine.
Related posts
Follow us on Instagram
Instagram did not return a 200.