If you're a girl who always seems to be on the go, don't let your manicure suffer because of it. This quick little trick will help your nail polish apply more smoothly so you can paint two coats hassle-free. Goopy nail polish that leaves streaks is never fun when trying to paint your nails quickly. This quick trick will also allow for a faster drying time. Now you don't have to worry about running late or smudging your nails on the your way out the door.
Check out these nail drying hacks to get out the door sooner.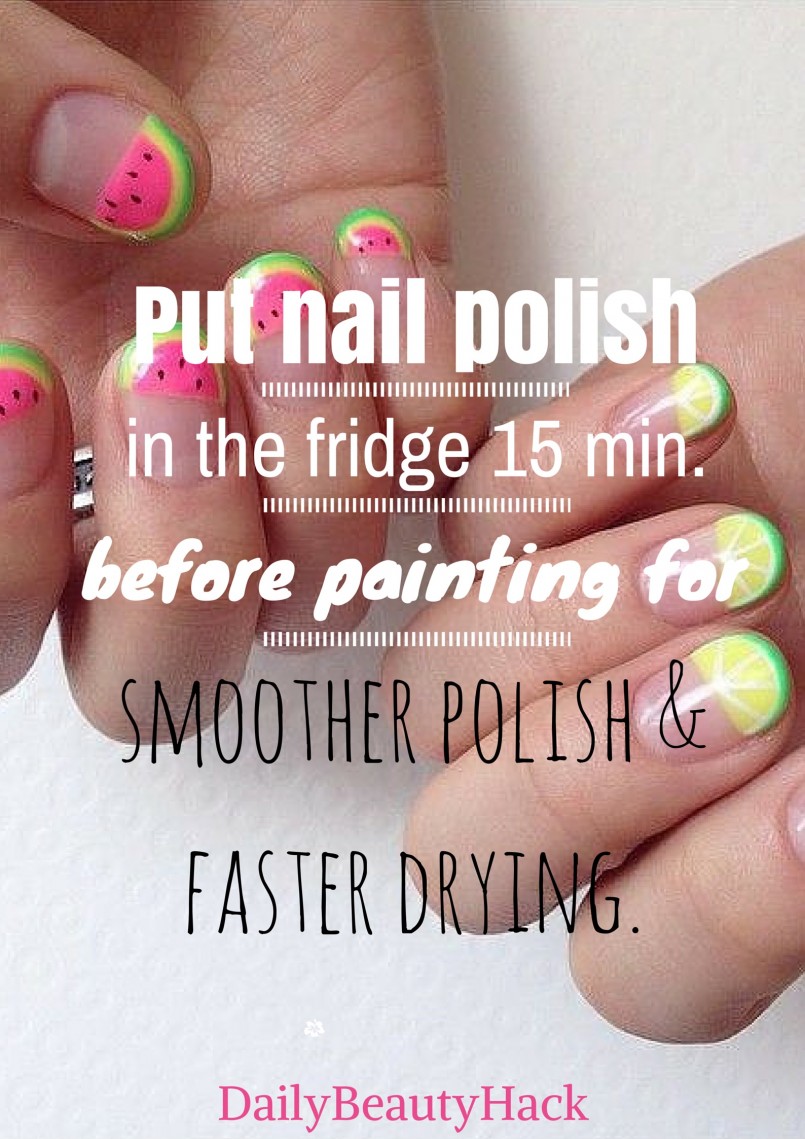 Background image via Cute Nails Art.
Kate Wilke is a 200-RYT yoga instructor, meditation teacher, and Integrative Nutrition Health Coach. She teaches and works with clients in Nashville, TN. She believes in self-care in the form of colorful, healthy cooking, daily walks with her dog, and a glass of red wine. Follow her on Instagram — @meditatekate
Related posts
Follow us on Instagram
Instagram did not return a 200.