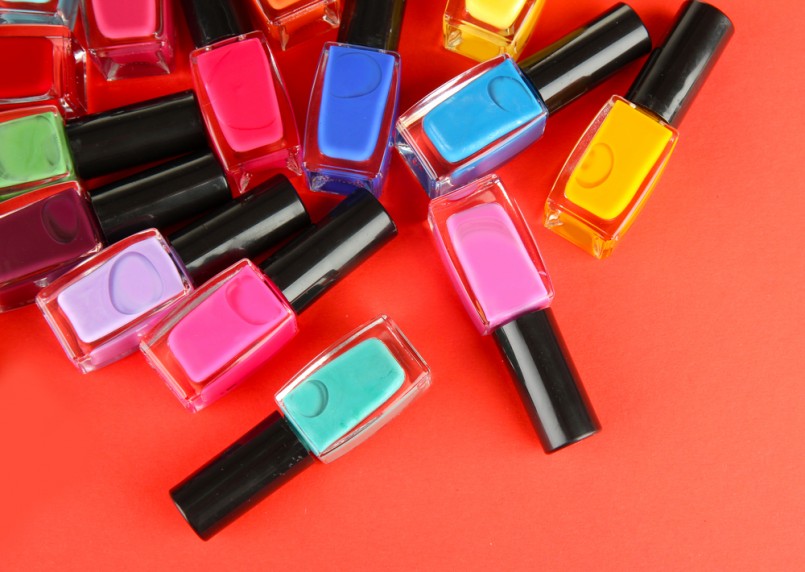 The 15 Hottest Nail Polish Trends For Spring
With spring in full force, you might be thinking of fun new ideas to try with your nails. Since spring is the time of new beginnings, why not try a new nail trend? Below are our favorite nail polish trends for spring.
Neon nails: Spring is all about getting some color back into your life, so go with bright neon nails. Neon colors in general are a hit right now, and neon yellow makes a huge statement.
Brush strokes: A popular look this year is a base coat with light flicks of pastel or neon colors in a brushstroke pattern.
Pastel pink: Nothing says spring like lovely pastel colors, and pink is always a classy choice.
Floral with a black background: A bright white and yellow daisy pattern against a black background will really help the floral look pop. And it channels your inner 70s hippie.
Negative space nails: A huge trend right now is negative space nails. If you've never heard of it, it's just where part of your natural nail is left exposed amid shots of rich color. Give it a go for a fun, new look.
Neon patterns on a white background: For this look, have a few neon nails, and then do a white basecoat on a few other nails. Use the same neon shade to draw plaid, stripe or crisscross patterns on the white nail.
Floral stencil accent nails: Floral stencils are a no-brainer for spring. They look great as accent nails with complementary colors adorning the other nails.
Royal blue: Colors can go in and out of vogue, and the deepest, brightest royal blue is in style right now. It's a great way to add some eye-catching color to your spring look.
Neon with a glitter accent nail: Want your bright nails to be even more radiant? Add a silver glitter accent nail to your neon nails.
Floral tips: Draw a half-flower pattern from your tips for a fun floral look.
3-D flowers: You might not want to wear a 3-D pattern everyday, but it's a great look for a spring outing.
Pastel combo: Mixing up different nails with different pastel shades is a great way to introduce the colors of spring into your look.
Pastel polka dot: This playful and colorful look screams spring.
Neon with a black and white accent nail: The contrast between neon nails and a classy black and white patterned stencil nail looks truly stunning.
High-color contrast nails: Really love neon? Mix it up with different types of neon hues on different nails.
Michelle Lovrine Honeyager is a freelance writer living in Southeastern Wisconsin. You can find out more about her at https://www.clippings.me/michellelovrine.
Related posts
Follow us on Instagram
Instagram did not return a 200.