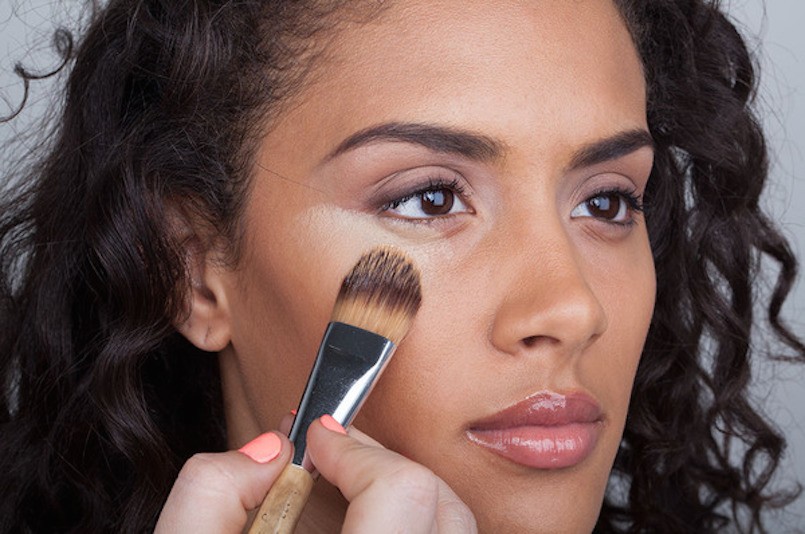 Contouring revolutionized makeup, making it easier for women to add highlights to their face for a more energized, beautiful, and dewy glow. Even with all of the contouring tutorials and makeup kits, it is still a difficult thing to accomplish and requires a lot of makeup to do so. You see, contouring requires both highlighting makeup and makeup two shades darker than your skin tone. Strobing is here to make life easier for all of us by only requiring our illuminating products. Strobing focuses primarily on the places where light hits your face instead of incorporating that with shading. These illuminated areas include your cheeks, brow bones, middle of your forehead, the center of your nose, and your chin.
Strobing is focused on getting the perfect dewy glow, which means you'll want your face to be soft and hydrated. Apply a moisturizing primer to get your face ready for makeup.
Find a foundation, blush, or tint that will work with your skin tone. When choosing your highlighter, think about what color would match the light hitting your face. For example, people with fair skin should use a champagne color, while people with olive skin should use a golden color.
Apply this makeup only to the places where light hits your face: cheeks, brow bones, middle of your forehead, the center of your nose, and your chin.
Make sure to blend the highlighter into the rest of your makeup lightly so that everything appears natural.
For the rest of your makeup, stick to mattes so that you don't end up looking like a shiny disco ball.
Kate Wilke is a 200-RYT yoga instructor, meditation teacher, and Integrative Nutrition Health Coach. She teaches and works with clients in Nashville, TN. She believes in self-care in the form of colorful, healthy cooking, daily walks with her dog, and a glass of red wine. Follow her on Instagram — @meditatekate
Related posts
Follow us on Instagram
Instagram did not return a 200.