Halloween is alright, but Día de los Muertos is as cool of a holiday as it gets. Also known as "The Day of the Dead," this holiday is a Mexican tradition that honors the dead and brings family together for food and celebration. Women traditionally paint their faces to resemble skull candy, and they wear vibrant flower crowns. While the holiday itself isn't until November 1, these Día de los Muertos makeup ideas are perfect as a Halloween costume for women who want to be beautiful and spooky at the same time.
Check out some of our other favorite Halloween looks from Pinterest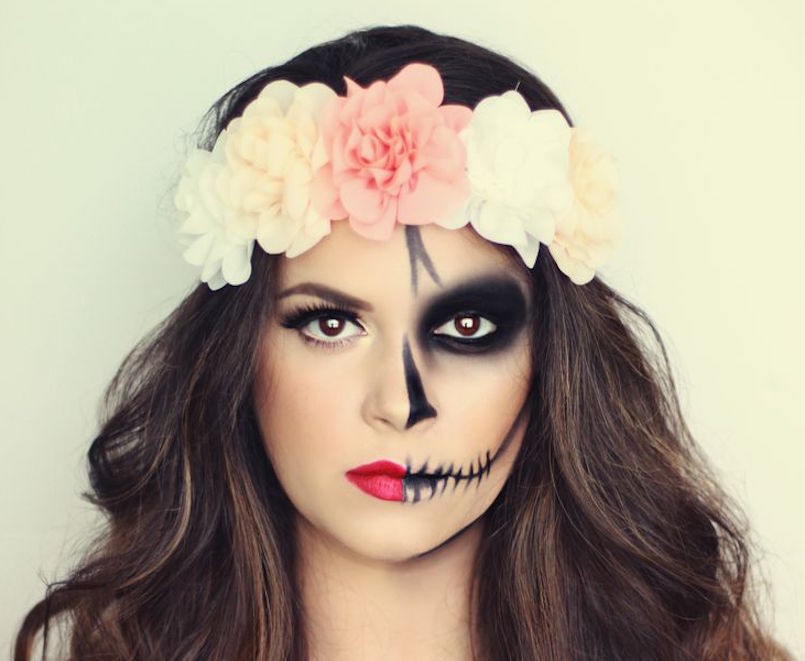 Kate Wilke is a 200-RYT yoga instructor, meditation teacher, and Integrative Nutrition Health Coach. She teaches and works with clients in Nashville, TN. She believes in self-care in the form of colorful, healthy cooking, daily walks with her dog, and a glass of red wine. Follow her on Instagram — @meditatekate
Related posts
Follow us on Instagram
Instagram did not return a 200.