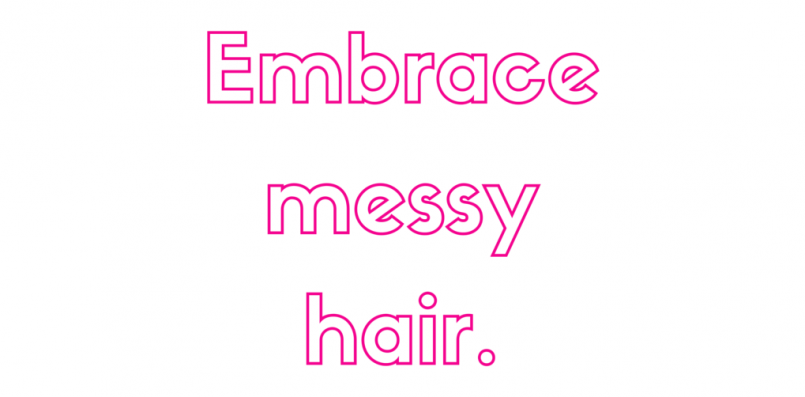 Good morning Monday! Ponytails are obviously the best hairstyle for Mondays, considering we don't have the energy to do anything fancy with our hair, and the last thing we need are curls in front of our face making the day harder than it already is. With that being said, we know sometimes ponytails can be frustrating too, especially when we have lots of flyaways. You know, those random pieces of hair that stick out in all crazy directions and that boys love to point out…yes those. Sometimes they're enough to make us want to pull our hair out. Follow this easy ponytail hack to get rid of flyaways once and for all.
Spray hairspray on a toothbrush and use the brush to gently comb back any flyaway, big or small. You may be wondering, why not just spray hairspray directly on the hair? The problem is that we often end up with greasy-looking, sticky hair if we spray it directly. The toothbrush helps keep the hairspray concentrated in a small area and in a small dosage so we're not soaking or ponytail in hairspray. With the toothbrush you only have to touch the flyaways too, which means you're not even messing with the hair in the ponytail. Voila!
Face your Monday with confidence since your ponytail is neither a sign of your laziness or your lack of care. Rather, your ponytail is sleek, controlled, and fierce. Just like you.
Kate Wilke is a 200-RYT yoga instructor, meditation teacher, and Integrative Nutrition Health Coach. She teaches and works with clients in Nashville, TN. She believes in self-care in the form of colorful, healthy cooking, daily walks with her dog, and a glass of red wine. Follow her on Instagram — @meditatekate
Related posts